Surrounded by Fun At Lake Bryant Resort!
Lake Bryant Resort is beautiful place to live in the center of Florida, surrounded by nature. When you want to travel, there is a limitless supply of fun within a short drive.
---
Ocala National Forest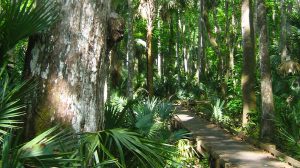 Surrounding Lake Bryant is its closest neighbor, The Ocala National Forest. It comprises over 383,000 acres, with camping, hiking, fishing, horseback riding, ATV and 4 wheeling. There is a beautiful hiking trail 3 miles from Lake Bryant, and also a 66 mile long 4 wheeling trail.
Jeep or 4 Wheel Drive Fun!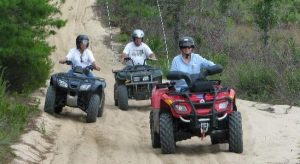 If you love Jeeping, there is a Jeep trail only a mile away from our cabins. You can bring your own Jeep, or your whole club, and enjoy a weekend of Jeeping fun.
Mountain Biking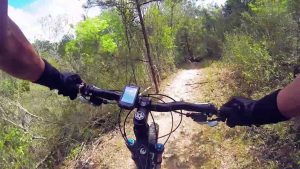 If you are a mountain biking enthusiast, one of the great Mountain Bike tracks is located in Ocala, about 25 miles away, called Santos Mountain Biking. There are miles and miles of trails, ranging from beginner to advanced. If you don't feel like carting your bikes over, you can rent a mountain bike for about $20 for a half day.
Horses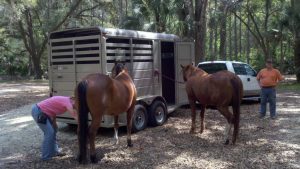 If you bring a horse, there is a horse trail 9 miles away with over 25 miles of horse trails .For those of you in love with horses, Ocala is the capital of the south for Horse Sales and Equestrian activity. Go to the websites for Ocala Breeder Sales, Equine Now, etc., which are among the more popular auctions. Ocala is truly a horse lover's playground.
Gun Range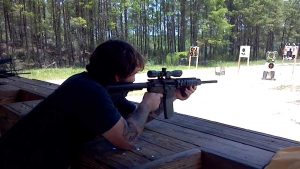 If you are a gun enthusiast there is a public gun range, very close to Lake Bryant
Silver Springs Park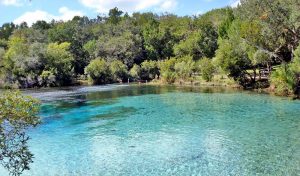 Ten minutes from Lake Bryant is Silver Springs State Park, a world renouned attraction. There are cruises along crystal clear rivers in glass bottom boats, wildlife shows with alligators, bears, exotic birds, and Florida panthers, and botanical gardens with 138 species of plants. There are also shops and restaurants, and country music shows.
Wild Waters Park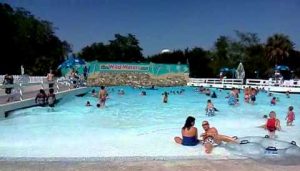 Wild Waters Park, with its exciting water slides, the winding flume ride, the high energy tube ride, and its 450,000 gallon wave pool. For for information, go to www.WildWatersPark.com
Orlando Attractions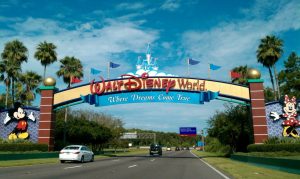 For even more fun, Disney World and all its attractions are less than an hour and a half drive, as is Busch Gardens in Tampa, and Daytona International Speedway for the auto races. The Atlantic Ocean and the Gulf of Mexico are also within an hour and a half.
At the End of the Day...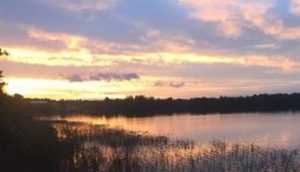 When you are finished with your fun in the sun, you will return to Lake Bryant Resort, and treasure it for its beauty and peacefulness.
Reserve Now for a Stay at Lake Bryant Resort!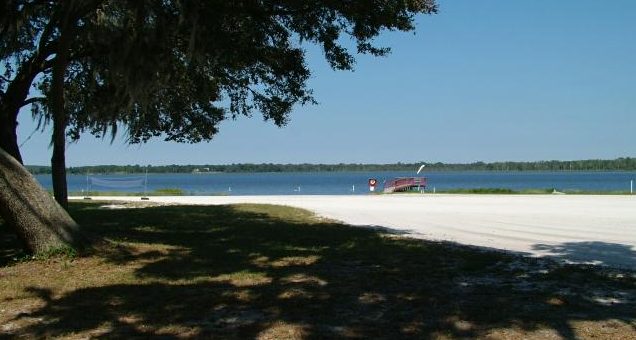 Come For the Beach....
The main attraction and star of the show is the beautiful pristine beach at Lake Bryant Resort. Which is beautiful year round! Soak in the sun, swim in the pristine water or enjoy some water sports. Lake Bryant Resort has a Boat Ramp on-site so you can enjoy the Lake however you would like.